Director's Message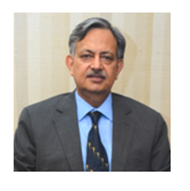 National Liver Disease Biobank (NLDB) has been established with the joint efforts of ILBS, New Delhi and Department of Bio-technology (DBT), GOI to accelerate deliverable basic and translational research in the field of Hepatitis C (HCV) , acute and chronic Liver and Biliary diseases, Gallbladder and various hepato-biliary tumors. It is the first Liver disease biobank in India to provide researchers and industries with high quality biosamples and the patient data with follow-up in order to facilitate high quality research in the field of liver disease, genetics, biomarker research, molecular diagnostics, drug discovery, and new therapeutics.
NLDB has been able to engage trained and highly competent staff, with world class storage and advanced analytical facility. The bank aims to become a nodal centre for providing the clinical and basic researchers to reliably store bio-materials and carry out their research at one platform. NLDB is dedicated to clinical and basic research, public awareness and understanding of liver diseases, and to create a network with different institutions across India for the collection and sharing of the high quality biosamples and associated data.
The NLDB would inspire research groups to take advantage of unique facility and undertake collaborative projects and academia-industry partnerships which may offer opportunities to address various complex questions in the area of liver physiology, pathology and unique liver and systemic diseases. Our endeavours also include promoting biobank science in India by offering state-of-the-art educational and training courses. We invite you to join NLDB not only as an investigator but also as a partner.
With your active participation and joining hands, NLDB will navigate its course to achieve excellence in biobanking and help realization of its mandate.
Dr. Shiv K. Sarin
Director, ILBS